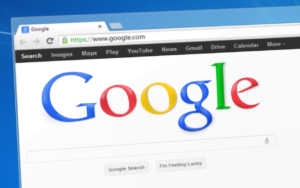 May 5, 2021
Tips for choosing the right keywords in your blog posts
Blogging offers a great opportunity to drive traffic to your website. It can also boost your rankings on Google and of course direct more people to your business. Beginning a a blog may seem a stressful thought at the start. But seen as you know a great deal on the industry you work in, you can have the answers ready for customers who are asking the questions.
When you've decided on your blog post, structuring it is extremely important to get the best impact and that includes selecting the right keywords for it.
Keywords are what your audience searches when they are looking for a service and product. For example a men's clothes shop might sell a selection of ties, both normal and slim. Following some research online and by talking to their customers they identify that 'navy slim ties' is a phrase most used by their audience. This matches with their most popular type of tie in this category. So the decision is made to target this exact phrase and thus write a blog post about it. This could be about the specific navy slim ties they sell. Or even the recent trend that has seen these types of ties become so popular.
The words 'navy', 'slim' and 'ties' and the actual phrase 'navy slim ties' would appear in the blog post and thus giving the post a greater visibility for the phrase on Google. It also allows Google and other search engines to know exactly what this post is about.
If you send time understanding the types of keywords your audience use then you can produce blog posts targeting these phrases. As mentioned above it then gives you and increased chance of showing up on Google when they are searched for.
The title also has a huge impact with regards to SEO. So placing the keywords in your title will also help boost your rankings. Of course it will also show your audience what it is about.
Be natural in your blog posts when it comes to incorporating your keywords and don't force them in. Make sure to include a variation of the phrases as it gives Google a broader understanding of your post and its topic.
As you can see choosing your keywords is extremely important when it comes to wanting your blog posts found on Google and other search engines. Think carefully about what you are going to blog about. Also be sure to include the relevant keywords in the post as well as the title. Get these key things right and you will soon see the results.
NOT SURE WHERE TO START WITH SEO?
Teknet Marketing's Search Engine Optimisation Service can help improve your website rankings on Google and Bing. For more information about it, see our Search Engine Optimisation page! Alternatively, to make an enquiry, email hello@teknetmarketing.co.uk or phone 0800 488 0400!