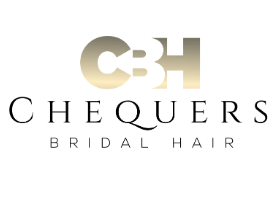 May 5, 2021
Chequers Bridal Hair Website Build
We were approached to create a website for a local bridal hair company, Chequers Bridal Hair. The website needed to showcase all of the services the company provided – like wedding hair for brides and guests, and extensions.
To start with on this build, we met with the client to find out what her ideas were for the website. Following this, we started to create some designs matching her initial thoughts. The website needed to include elements like images, testimonials, information and also have the ability for customers to book online.
Once the designs were completed, we passed them back to the client, and started to develop the website. As this was being done, she called with some changes to the layout of the website, so alterations were made. This carried on as the website build continued, with changes being made throughout so it suited what the client wanted.
There were a few changes which we made – like altering the navigation bar on the website, making the site mobile responsive and changing some images. Because of this, the website is now exactly what the client wants, as we've followed her ideas throughout. Following the completion of the website, we replaced the old one with the new version.
Chequers Bridal Hair is now a modern, responsive website which has been built with the clients ideas in mind. It has all of the functionality they require, and also looks the way that they want it to.
The website for Chequers Bridal Hair can be found at: http://chequersbridalhair.co.uk/ .
Do you want a new website for your business?
Teknet Marketing's Website Design And Development Service can help you create a website to your specifications! For more details about it, check out our Website Design And Development Page! You can also have a look on our Portfolio for more examples of our past work! To make an enquiry, fill out the form on our Contact page, email hello@teknetmarketing.co.uk or phone  0800 488 0400!