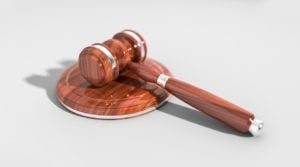 May 5, 2021
CBR's Austin Westminster Goes To Auction
We did some design work for CBR earlier this year – you may have already seen this blog post about it. We also wrote this post about the materials on display at their first show in June.
Since then, CBR have auctioned off a car they have been working on restoring – a 1958 Austin Westminster Countryman Estate. Leading up to the auction, they had been working on this car with Practical Classics magazine for two years. As well as this, in April 2018 they drove this car 1000 miles around Britain on a reliability run. For more information about that, see their blog.
It was originally put up for auction before the restoration back in 2012, and didn't manage to sell. Because of this, and the fact the car wasn't driven for many years, it has taken the six years since them for it to be restored. As well as this, it required specialist parts which needed gathering from various sources so CBR could repair the car and make it run.
This car was up for sale at Anglia Car Auctions on Saturday 16th June 2018, with all proceeds going to charity – specifically to Lennox Children's Hospice. This was a great success, with the car achieving a fantastic price for one of this model – including premiums it sold for £32,860. This means that the total money raised is around £31,000.
Overall, the restoration of this car has taken a long time, but it has resulted in another successfully completed project for CBR – and one which managed to raise thousands of pounds for charity.
Would you like promotional materials designed like the ones we made for CBR?
Then check out our Design Services page! To make an enquiry, email hello@teknetmarketing.co.uk or phone 0800 488 0400 for more information on how we can help you!