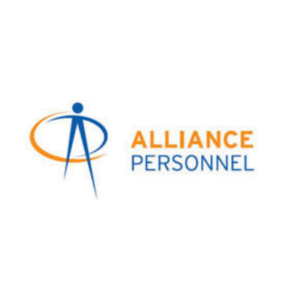 May 5, 2021
Alliance Personnel Reputation Management
We were contacted by Alliance Personnel in September 2018 to improve their online reputation and do their Social Media Marketing. The company are a recruitment agency in Birmingham who fill roles for a variety of positions.
The Social Media Marketing includes posting to both Twitter and Facebook, along with contacting companies online for lead generation like we did for Chasewater Moving Walls (for more information about that, see this post). We'll go into more detail about this in an upcoming post.
For the Reputation Management, we decided to focus on getting Alliance Personnel some more reviews with the aim of improving their overall ratings. We chose to focus on Google, Facebook and Indeed reviews due to their relevance to the company.
To start with, we launched a review competition across their existing Facebook account and the new Twitter one we created. The idea was to encourage people to leave reviews, as they had the chance to win a prize. This was run over the course of the first few weeks of the Reputation Management campaign.
There were other things we did to try and improve the reputation of the company online. Over the course of October 2018, this had a good effect on the ratings of Alliance Personnel across all three platforms. On Google, the overall rating increased from 2.2 to 2.8 stars, Facebook's rating went from 3.5 to 3.6 stars and Indeed's increased from 3.6 stars to 4.3.
Although there is still more work to do over the course of this campaign, we are continuing to monitor the ratings, and will work on improving them further in the future.
Do you want us to help with your Reputation Management?
Then our Reputation Management service can help you! For more information, check out our Reputation Management page! If it's Social Media Marketing you want, check out the Social Media Marketing page! To make an enquiry, fill out the form on our Contact page, email hello@teknetmarketing.co.uk or phone 0800 488 0400!