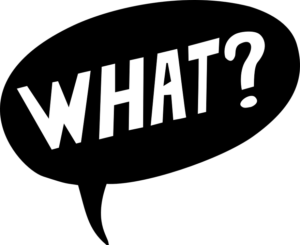 May 5, 2021
3 Reasons To Know Your Company's Online Reputation
Reputation Management is more important than ever in today's online world. If someone wants to try somewhere new, all they have to do is check out the reviews people have posted online to decide what to do. Sure, great reviews might not definitely mean they choose your business – maybe they'll still go to a competitor – but bad reviews can convince them to go somewhere else.
Let's face it – if you wanted to eat somewhere new, but weren't sure where, you might look at the menu. Still not sure? Maybe you'll look it up on a platform like TripAdvisor. If one of the places has a 5* rating overall, and the other has a 2*, which would you choose? Or, to put it another way, which one would a lot of potential customers choose?
Because reviews and comments about a business are so easy to find online, there are lots of reasons to consider reputation management. Or at least finding out what people online think of your business. Here's a few benefits of knowing what people think about your company.
Can be aware of any bad press.
If you're starting to see a couple of bad reviews about a particular reason, this can be addressed before those reviews start having too much of an impact. It's better to address a problem whilst there's only 3 bad reviews before they get to 30. They might not get that high – but surely trying to stop the potential rise of bad reviews is better than waiting to see what happens without doing anything.
See what customers like.
On the other hand, it's equally important to see what customers really love about your business. Maybe, in the case of restaurant reviews mentioned earlier, it's better to see if there are any dishes people love. Or maybe you serve breakfast, lunch and dinner and notice a lot of the great reviews are about breakfasts. That means you probably shouldn't stop serving it, or make too many changes which could affect those reviews.
Compare your business to your competitors.
Another benefit of seeing what people think of you is checking out how you compare to your competitors. Maybe you charge a little more than them, but your customer service is far better – so you want to see if your reviews are better because of this. Or perhaps looking at the amount of reviews is a good way to see who's reaching more customers. For example, if they have 1000 reviews and you've got 10, they're probably look like they get more business. Which might make people go there instead, even if your rating is the same.
Understanding your online reputation can have many benefits to your business. It's a way to see regularly what customers think of you, and to address any issues they might have with an aspect of your company. If there's only 1 bad review in a 100, you probably don't need to change anything – a lot of products and companies have bad reviews once in a while. But if this number increases too high, then it's time to address the issue.
Ignoring your online reputation can have lasting impacts on your business – an increase in bad or mediocre reviews can affect how many customers you have. It could mean you don't get so many new customers through the door – they're going to another company nearby instead.
Bad reviews don't necessarily mean this, of course. You shouldn't worry if there's only one or two bad reviews. It's when it's most of the reviews in the last month that you should be a little more concerned. It's not something that has to be checked every day either.
There are other occasions when it's great to know what people think of your business too. Like if you've just taken over another company, and want to know what people think about it. If the reviews are good, that's great – but if they're not, you know where to improve. It might also be better to announce that somewhere is under new management if you want to draw customers back in who have previously left bad reviews.
Managing your online reputation has it's benefits – three of them are here. The fact is that people look at reviews and comments – whether it be on an online shop, Facebook page or site like Google. It allows you to keep track of what people are saying – and means you can try to ensure it's as good as possible.
Are you interested in Reputation Management?
Do you want your business to look better online? If so, Teknet Marketing's Reputation Management service can help! For more information about this service, see our Reputation Management page! Alternatively, fill out the form on our Contact page, email hello@teknetmarketing.co.uk or phone 0800 488 0400!