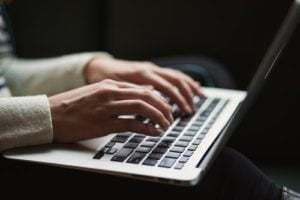 May 5, 2021
Why blogging isn't dead and buried just yet
Over the years the online scene has significantly changed. Once upon a time all you had to do was write content, put it on your blog and people could find it easily. Nowadays it's not so easy as there are so many blogs out there covering the same topics. However people will always read blogs but ones that contain quality content from those who know what they are talking about.
Blogging is a form of content marketing and can bring further awareness to your business. The great thing about it is with search engine optimisation, you will gain traffic to your site. This could provide visitors to your site into subscribers or customers.
You blog though should have a purpose and a strategic plan otherwise it can be a waste of time. Blog about topics relevant to your business and that people are searching for. Ensure you use relevant key words to drive more traffic to your site. Search engines favour the most relevant and current content. So blogging regularly and updating your posts frequently can boost your ranking in searches as well.
Most customers when considering a purchase will do a lot of research before they click the buy button. A blog is a perfect place for them to find the most informative and helpful information. Use your blog to teach potential buyers about how they can best use your product.
Blogging is certainly not dead. Of course there are social media channels where you can build a following, however blogging still has its place in content marketing. It can help you build authority and bring further traffic to your site that you weren't getting beforehand.
Moving forward, the key to blogging is having a strategy in place. Who do you want to reach and what information are they going to want to read and convert them from visitors to customers. Once you are clear on these things then blogging can do great things for you and your business.
For more blogging tips and how to get started then read our post from last year with a number of tips to get going.