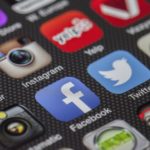 May 5, 2021
Social Media Dos and Don'ts: A guide for businesses
For a business owner delving into professional social media use for the first time, it can be quite daunting. How often should you post? Is it okay to post pictures and videos? What do you do with a negative comment? Those are all important questions. If used correctly, social media is a huge marketing tool that can generate leads, nurture your relationship with your customers, and the all important part make you money.
If used incorrectly, social media can tarnish your company's reputation. Just think of how many times you've heard of big brand where a customer had a poor experience and the company reacted badly. Those incidents stick with people.
We have come up with some Do's and Don'ts when it comes to your social media profiles and to make sure you get the full benefit of having them!
DO ensure that your profile is filled out completely before you begin
It might sound like common sense but that crucial detail could be missed off. Twitter makes this job nice and easy for you, so make sure you include a profile picture or logo of your business. Be sure to also include your website and the location of your business.
Facebook isn't as simple but when you have setup a Business page on the site, make sure everything is filled out correctly with every last detail checked. Once you're happy everything is filled out then get posting!
DO interact with your audience
Engaging with your followers is critical in creating a relationship with your customer and could form a potential lead for your business. A "like" or comment can go a long way and it shows you're truly invested in them.
DON'T ignore negative comments
No-one likes receiving negative comments particularly when it comes to your business. The worst thing to do is ignore them or delete them from your page or account. These are actually some of the best customers to engage with in a lot of ways. They often just want to be heard and have a discussion. Once they feel like they've been acknowledged and a potential solution can be reached, they could become one of your most engaged followers.
DO try and be as visual as possible
In this day and age, followers want information in a quick, concise and interesting way. Imagery and video performs the best on all social platforms. Transforming your content into an infographic or video for example reaches your audience in a more stimulating way.
DON'T forget to plan ahead
One of the worst things you can do is let your social media accounts go dry because you haven't planned ahead when it comes to content. Produce a schedule for the weeks and maybe months depending on what you want to post. Your accounts will then be ticking along and ensure they are updated regularly. There are a number of online sites where you can schedule your posts, for example Hootsuite. So when you have that 2pm meeting and you wondered how you were going to post you can without worrying!
These are just some of the points to make sure you are doing and doing correctly to ensure a productive online presence for your business!
STILL NOT SURE?
Teknet Marketing offers Social Media Marketing services – see our Social Media Marketing page to find out more. Alternatively, you can email hello@teknetmarketing.co.uk or phone 0800 488 0400 for more information!