Some of the things we have been working on recently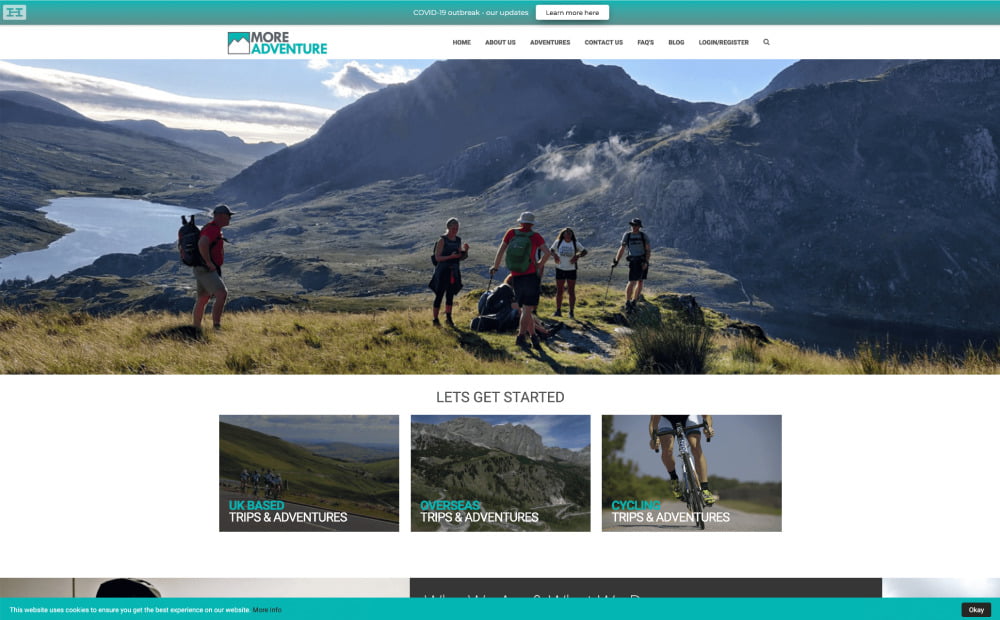 More Adventure are an adventure holiday business  who needed their website to incorporate some systems to relieve them of repetitive administration tasks.
We are brought on board to design a bespoke booking solution that would allow visitors to book a holiday and pay a deposit, and then allow them time to pay the remaining balance. the solution needed to incorporate email reminders and calculations regarding remaining balance outstanding and full payment needed to be received a number of weeks prior to the holiday start date. As well as this they wanted the system to deliver all the paperwork to the users and collect a number of key medical facts about the traveller to ensure they were fit for the trip. Everything then needed to be stored in an online admin panel for both the business and users to access.
There was obviously nothing available on the market that already performed all these very specific functions and so we knew we had to build it for them.
We designed the system and built it for them and they are over the moon with the result, they now have lots more time available to work on their business rather than on basic admin tasks.
If you are bogged down with repetitive admin tasks, or you want to streamline your operation to make more money then why not look at software automation and see what you could save, contact us today on 0800 488 0400 and tell us your problems, you never know we just might be able to help, if we can't is good to talk….