Some of the things we have been working on recently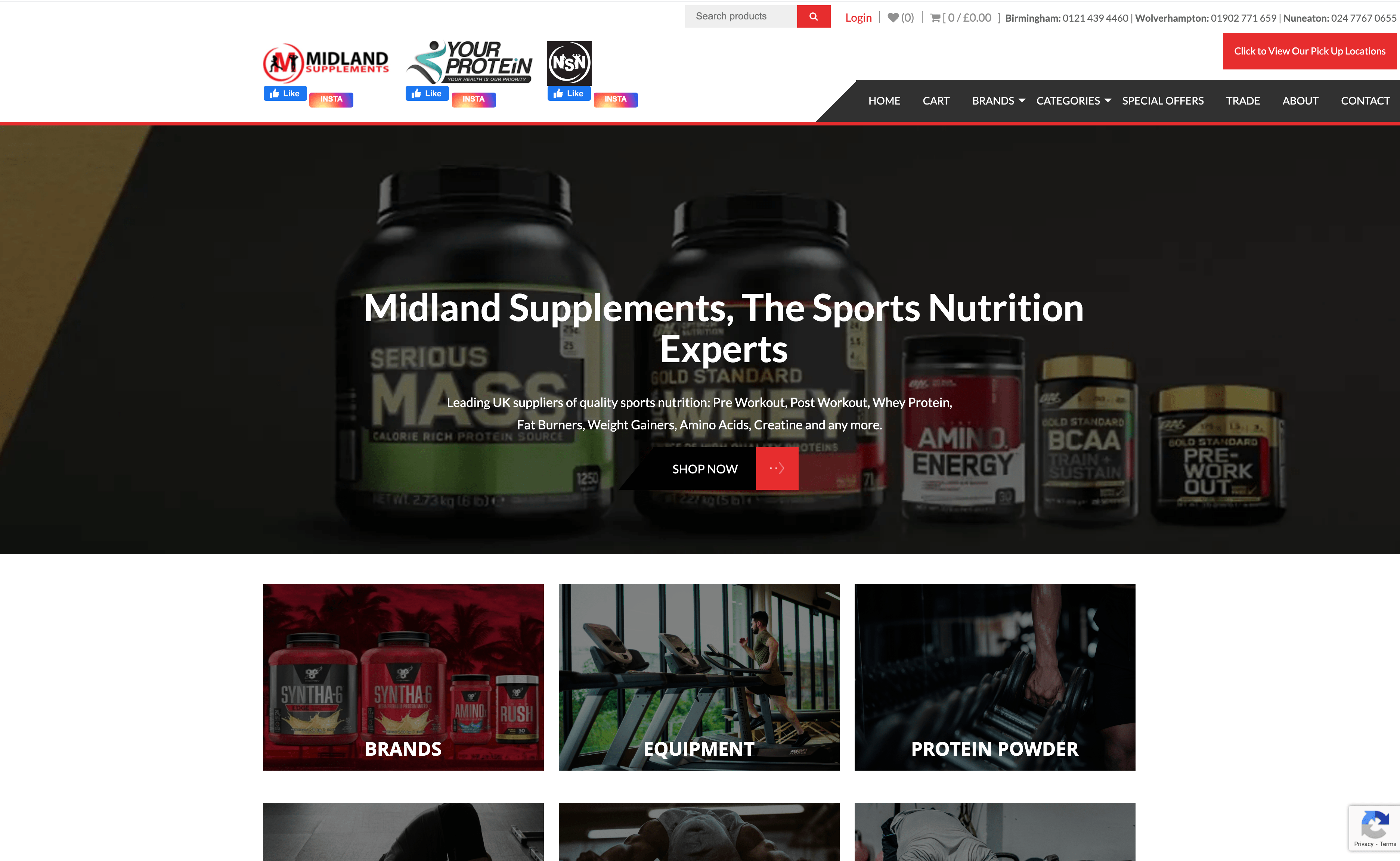 Midland Supplements came to us after having an eCommerce website for a number of years that was not performing for them. With the COVID lockdown of their retail businesses it was the right time for them to sort out their online activity.
After studying their traffic and visitor profile the problem was obvious! The vast majority of visitors to their website were using mobile devices and the site was not mobile optimised and it was very difficult to actually purchase anything.
The first thing we did was to make teh website fully mobile responsive so that it worked on mobiles, and as soon as it was launched they started taking orders. Spurred on by the instant success they then decided they needed to 'Get more Traffic' so we looked at their business model and the activities they were already involved with to put a plan together. They were already using social media effectively and driving about 5-600 visitors per month to the site from their social channels, but they had virtually no natural rankings or traffic at all.
We decided that their limited budget would be best spent on natural rankings and as soon as we started tagging the site up they saw an instant boost in rankings, traffic and sales, we are now 3 months in to the promotion with an increased budget and we have grown to over 4000 visitors per month with a 3.08% conversion rate. We now have another extremely happy client on board for the long term.
If you are disheartened with the performance of your website why not get us to have a look, the smallest of changes can have a massive impact on sales if you get it right, Call us now on 0800 488 0400 and see what we suggest.