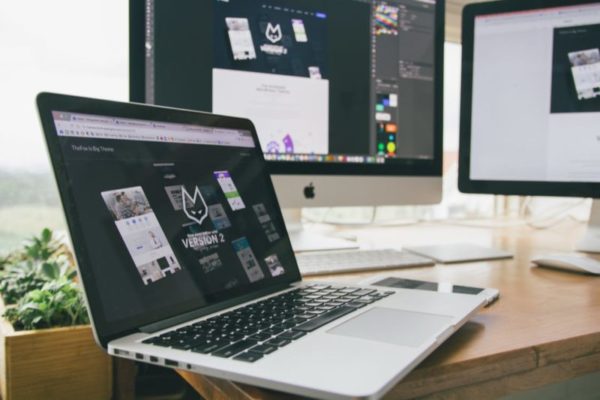 May 5, 2021
Inspiration for Website Design
The first question you're probably thinking is: why do I need inspiration for my website design? Isn't that what the designer is for? Well yes, the designer will design your website. But it is always a good idea to have some websites in mind that inspire you.
The images below are of a website which was designed and developed by Teknet. Anthony Holt & Sons is a high-quality, luxurious and opulent family business. We worked exceptionally hard to truly understand the business, in order for us to design it in such a way that the website design reflects the culture and character of the business. Please feel free to take a look at the website in more detail for your own inspiration.
Website design incorporates the following aspects of a website:
The layout of a website is concerned with the way that graphics, ads and contents are displayed.
The colours of a website should be chosen to reflect the business and to appeal to the audiences of the business.
The graphics of the website include logos, photos, clipart and icons. The graphics of a website should increase user-friendliness.
The fonts used on a website should be web-safe to improve the website design.
The content of a website is the written text which provides meaningful information to the user and encourages the user to stay on the site.
Your designer will have all the knowledge they require for the design layout without too much input from you. However, the other four aspects of web design will require some input from your company. Choosing the right colours, taking brilliant photos, considering the homepage of your website and writing brilliant text for your website are all areas you can prepare for.
There are a number of websites to browse for website design inspiration, some of our favourites include:
It's quite common to feel overwhelmed when trying to choose the right design for your website. But if you have somebody designing your website, with whom you can discuss your thoughts and ideas with – it will be fun! But you absolutely must have something for your designer to work with from the outset.
The Colour Scheme
Choosing the colour scheme for your website can be super daunting. If you avoid colours, your website is likely to be easily forgotten. Whereas if you use too many bold colours, it runs the risk of being tacky. Ultimately you will need to choose a dominant colour, complementary colours and a background colour. Make it memorable! You can use the following link for website colour scheme inspiration.
The colours that we see effect our mood and our perception, this is known as colour psychology. Therefore, the power that is colour psychology can actually influence the conversion rates of a website. To find out how colours omit powerful signals when used in website design, click this link.
Graphics
Graphics are fundamentally important to any website, they send messages and guide us in the right direction. Photos play a huge part in creating first-impressions and create an air of professionalism when executed well. You must ensure your photos are good quality and reflect the image of your brand. You won't successfully sell high-end clothes without high quality images. An effective photo will prompt for a specific action, influence behaviour and communicate a message.
Your designer will help choose the perfect photos and will choose what size images to place where to achieve any given effect. Your designer will be able to create your logo and any other icons needed. Your graphics are just one aspect of a bigger picture, they need to harmonise well with all other aspects of your website design and your business culture. The real secret to successful graphics on your website is psychological understanding of your customers and what they will respond positively to. It is your business, not your designers – you should know your business best.
Content
You know your business best. Compile the content you would like on your website, your web designer can then work around this and make sure that your text co-ordinates well with the website layout, graphics and font. When you're crafting your content for each page, think – visitors have come to your website and that particular page for a reason, give them what they want!
Give yourself a reasonable amount of time to construct your web content, people tend to think they can do it super easily and it often turns out being significantly more challenging than people anticipate. Also, try not to write too much because web audiences don't appreciate large amounts of text. At the same time, don't write too little. A good web designer will be able to advise you on Search Engine Optimisation.
The Aim
The aim of your website is to really capture the attention of the user and to encourage the user to fulfill an action. The website design needs to be beautiful, functional and serve your purpose.