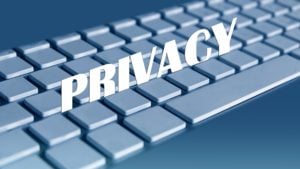 May 5, 2021
GDPR – Changing Email Marketing
Email Marketing and GDPR
By now, we hope that you have a good understanding of the GDPR legislation which came into force on 25th May 2018. If not, the main aim is to give people more protection and control regarding their personal data.
The new legislation will significantly impact email marketing:
Marketers will only be allowed to send emails to those individuals who have specifically opted-in to receive emails.
Collecting consent regarding email permission must be 'freely given, specific, informed and unambiguous' to be compliant with GDPR.
When people give consent, the business must provide specific information which details how the personal data will be used. For example, if you are going to profile someone's data to determine which offers would be appropriate for them, then you must tell them this and they must have the opportunity to object.
If you have a number of emails which you obtained from people when they downloaded a whitepaper, you will no longer be allowed to use these emails because you did not inform them at the time that you would be sending marketing messages.
Consent which has been given needs to be recorded, you will have to show this if you are asked to provide evidence. All consent forms have to be stored and screenshots will have to be saved if consent was given online.
Overview of GDPR Standards for Consent
Unbundled: Consent requests should not be under terms and conditions and should most certainly not be a prerequisite of a service sign up.
Named: You should name your organisation or any third parties who require consent.
Active opt-in: 'Consent requires a positive opt-in. Don't use pre-ticked boxes or any other method of consent by default.' Any pre-ticked opt-in boxes are invalid and you must offer customers unticked opt-in boxes or similar.
Granular: Provide granular options to consent separately to different types of processing where applicable.
Easy to withdraw: Customers must have the option to withdraw their consent at any time, it must be clear and easy for people to do this.
Documented: Your business must keep records to demonstrate what the individual has consented to. This includes what they were told, when, and how they consented.
No imbalance in the relationship: If there is an imbalance in the relationship between the individual and controller then consent will not be given.
GDPR will be GOOD for Email Marketing
You are probably thinking that GDPR is going to cause lots of unnecessary hassle and stress for your organisation. However, once the initial groundwork is done, GDPR will actually impact your marketing efforts positively. Currently, you are more than likely to have a large number of email contacts to send email marketing through to; however, the large majority are probably not interested or engaged in your product/service. This means your email marketing campaigns are performing poorly.
When GDPR is introduced, you will only be emailing people who have explicitly declared that they want to receive emails from you. This will lead to campaigns performing better and a lower number of unsubscribes. Your email recipients will actually want to open your emails and therefore will actually open them. This gives you a high sender rating and will help you evade spam filters and bounces, your message will be successfully delivered!
The opt-in regulations introduced through GDPR will ensure that your company has a clearer understanding of its customers, this means that your targeted email campaigns can be implemented more effectively. Those who subscribe to your email marketing post-GDPR will appreciate the transparency of the new ways of marketing, this will build trust between your mailing list and the brand.
The Reality
It isn't all doom and gloom for the marketing of your organisation. Yes, GDPR has raised the barriers for obtaining personal information, but this doesn't necessarily mean the demise of marketing as we know it. GDPR is going to help reduce the 59.56% of junk email which hits the inboxes of people worldwide. In recent years, some have claimed that email marketing is experiencing a downward spiral, the introduction of GDPR should revert email back to being a credible and rewarding form of marketing.