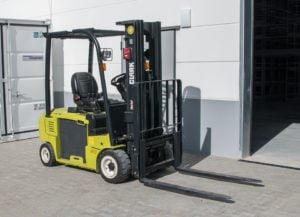 May 5, 2021
Forklifts 4 U Website Design and SEO
We were asked to design a website for a company called Forklifts4u at the beginning of 2017. This company is one which leases and sells forklift trucks, as well as offering servicing for forklifts within their local area.
This website was actually the second one for the customer who already had a website – MT Mechanical – online selling and leasing forklifts.
We created the website based on the clients specifications, then launched it when completed. This finished website can be found at: http://www.forklifts4u.co.uk/
Once the website went live on the internet, we started a Pay-Per-Click (PPC) campaign, which we then switched to a Natural Search Optimisation service at the beginning of 2018. Since then, the figures for this campaign have been encouraging – of the 30 terms we are currently tracking, 26 of them are in the top 50 of Google search results, and 15 of them are in the top 20. As of May 2018, 5 of these terms are in the top 10 results on Google. As well as this, the customer's MT Mechanical website also occupies separate results on these pages. Overall, the customer actually has multiple results for some of these search terms due to having more than one website.
Interested in Search Engine Optimisation?
If you want to improve organic search rankings, Teknet Marketing's Search Engine Optimisation service can boost your Google and Bing results. If you'd like to know more about this service, see our Search Engine Optimisation page.
Or would you like a website designed?
We also offer a Website Design and Development service if you're more interested in having a website built from scratch. For more information, see our Website Design page.
To make an enquiry about either of these, or any of our other services email hello@teknetmarketing.co.uk or phone 0800 488 0400.
Already got a great website, but want to add something?
If you'd like to improve your existing website, then Teknet Software's range of services could be just what you're after. For more information, see their portfolio. Alternatively, if you'd like to make an enquiry, email hello@teknet.io or phone 0800 488 0400.