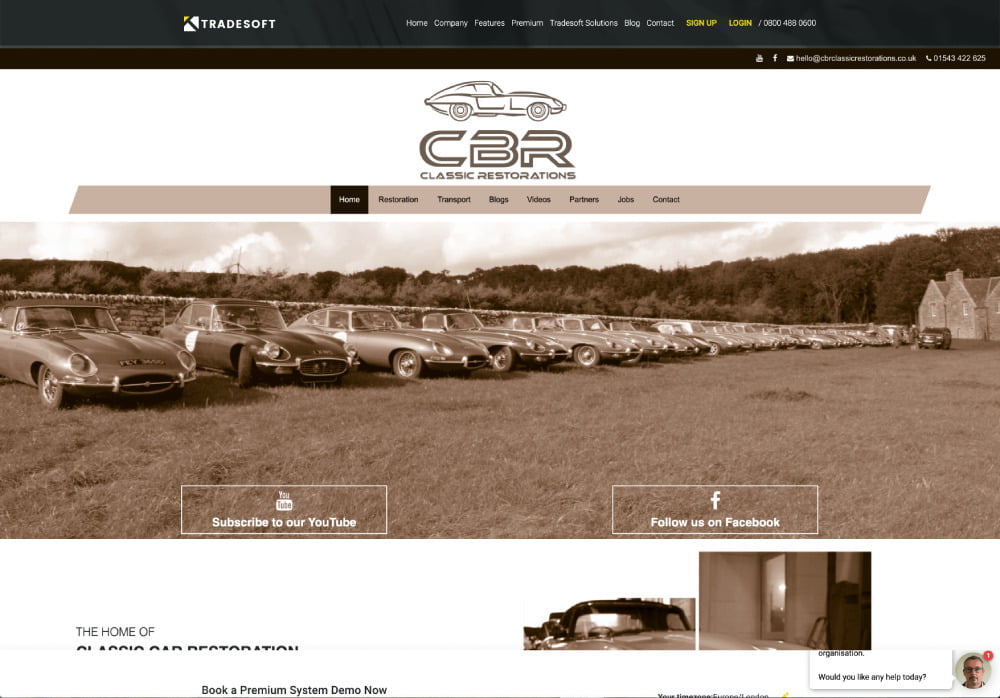 April 13, 2021
CBR Classic Restorations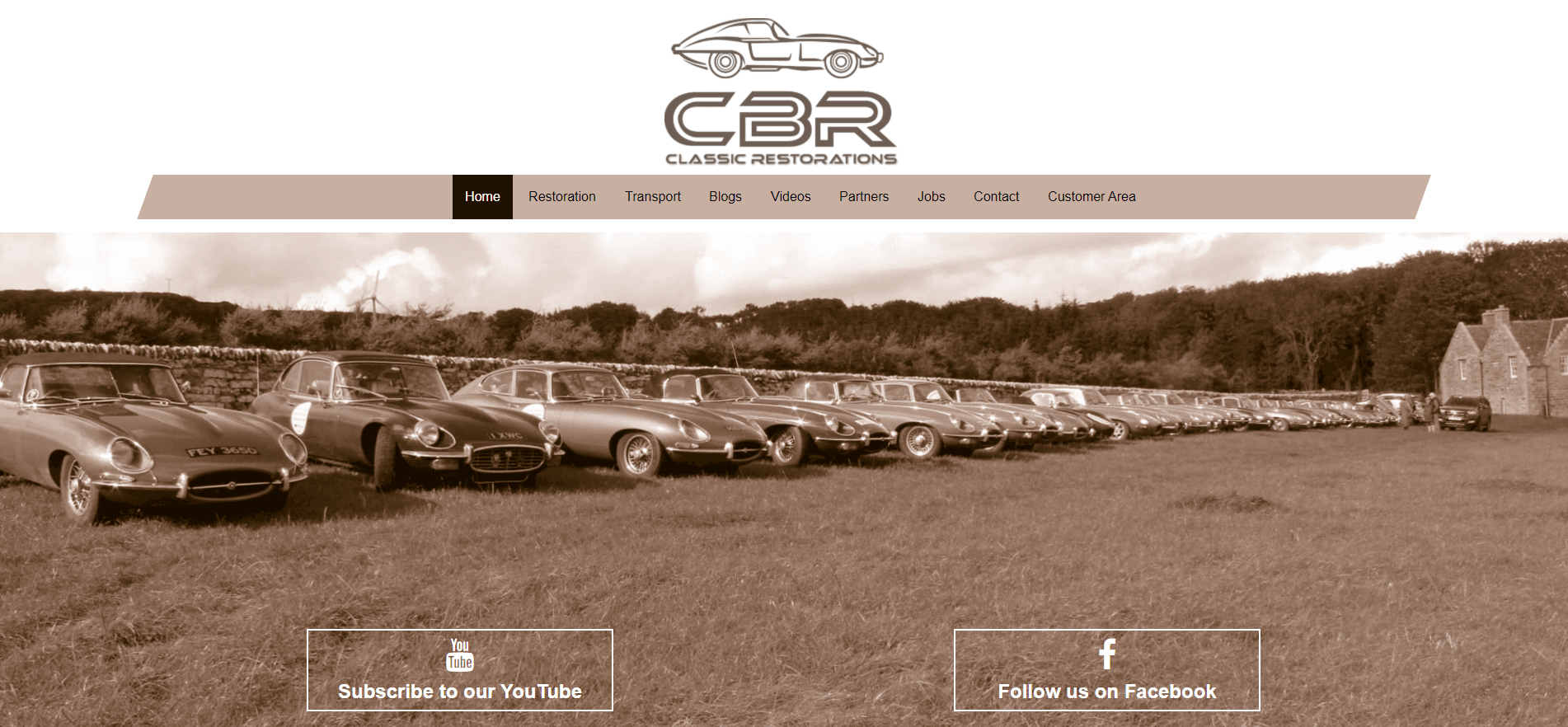 CBR Classic Restorations are a company based in Walsall who specialise in classic car restorations, bodywork and internal repairs. As well as having over 11,000 satisfied customers, they have been featured in Practical Classics magazine from 2015 to 2021, featured on TV's Car SOS and headlined the main stage at the Classic Car Show at the NEC.
We have done everything for CBR over the years, From brand development to show stands. This has included design work, video creation, content creation, SEO and Website Development for all of the businesses within the group. More recently we redesigned their Restoration website giving it a fresher and modern look which could showcase their work in a greater way than before.
The website was finished in time for a special event at CBR headquarters. Members of the Jaguar XJ club came together during a weekend in April and was hosted by CBR.
Along with the website, the company's social media also had a rebrand to match the style of the site. This included the style of logo from blue to a nice old style brown colour. This is now seen on the Youtube and Facebook page to ensure the brand is the same throughout.
Youtube Channel & SEO
The Youtube channel was introduced during November at the back end of 2018 and provides plenty of video content of the great work going on in the workshop. But one area of the work that has sparked quote an interest is the work done on E-Type Jaguar's with many of the videos achieving over 2,000 views.
One video in particular sees a Series I E-Type come in with a water leak, which is a common issue in this car. The four part series has gained nearly 6,000 views within the first month. It is also shared via the new website with written blogs accompanied by photos of the work.
We have also performed SEO on the site getting it found for many high traffic search terms, so that the site now receives several thousand visitors per month from all our marketing activities.
The only problem CBR have had is keeping up with demand through expansion of the business every year.
As you can see from teh reports below the amount of terms the site gets found for growth pretty much every month and they now have plenty of relevant page 1 rankings to drive traffic in conjunction with social media, magazine and event attendance.

If you need any help taking or expanding your business online then why not complete the form below or give us a call on 0800 488 0400 now, it costs nothing to find out what we would do to help you grow online.