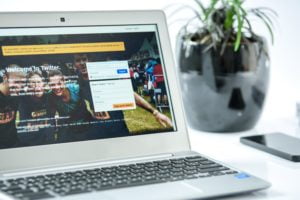 May 5, 2021
Best Times to Post on Social Media in 2019
Social media is one of the best ways to amplify your brand and the great content you're creating. But it isn't enough to just post content to social whenever you feel like it. Some times are better than others.
So, what are the best hours to post on each social media channel?
Unfortunately, there's no perfect answer. People browse each social network differently, and businesses may find different days and times work best for them. Good post timing depends on the platform you're using, as well as on how your target audience interacts with that platform, the regions and corresponding time zones you're targeting, and your marketing goals.
People log in to Facebook on both mobile devices and desktop computers, both at work and at home. How it's used depends heavily on the audience. On average, the best time to post across industries is 9:00am, when people are just starting work and going online for the first time. Facebook sees another increase in clickthrough rates between 11:00am – 12:00pm, when folks are take their lunch break.
Like Facebook, people use Twitter on both mobile devices and desktop computers, both at work and at home. How it's used also depends heavily on audience. Good times to tweet average around 8:00 – 10:00am, as well as 6:00 – 9:00pm – which makes sense, given that it correlates with both morning and evening commutes. B2C companies have the most hours to choose from where they would see heightened clickthrough rates on their content: 8:00 – 10:00am, 12:00pm, and then 7:00 – 9:00pm.
You can use social media analytics tools to find data about where your customers are located. Using this data, you can better plan out which times work best for your audience based on their specific audience.
Don't forget about your competitors too. Track their progress and notice when they get high engagement on their posts.
Chances are that these times could work for you also. Test it out or try posting when they normally are quiet, but remember that each platform is different so track each one separately to get the best results.
Regularly monitoring your social media engagement and analysing your social data can help you find the best times to post on Instagram, Facebook or other social networks your brand is on.
Never stop testing or experimenting. Also, don't be afraid to post on social media on less popular days, while you might not reach your highest percentage of followers, you might be able to reach people who would have otherwise missed out on.
STILL NOT SURE?
Teknet Marketing offers Social Media Marketing services. See our Social Media Marketing page to find out more. Alternatively, you can email hello@teknetmarketing.co.uk. Or phone 0800 488 0400 for more information!