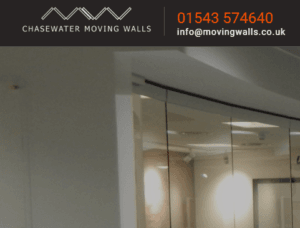 May 5, 2021
An Update On Chasewater Moving Walls
A few months back, we wrote this post about the new website we had built for Chasewater Moving Walls. In this post, we mentioned the SEO and social media campaigns we were also running for them.
The social media campaign is an ongoing one, designed to create relationships with companies and increase sales for the company. The purpose of the SEO campaign was to get more visibility on search engines. Since this campaign has been running a little while now, we have some figures for how it's doing so far.
When we started the search engine optimisation campaign, we looked into which relevant search terms had the right amount of traffic and results. This was important because relevant terms meant the website would be more likely to rank within the top results on search engines. Getting the right balance between a search term with a lot of results and enough traffic was also key to help drive traffic to the website. One of the results we found was that "Movable Walls" was a higher-traffic search term than "Moving Walls" – so we optimised the website for this instead.
We found keywords for relevant pages across the website and then started optimising the site for them. As a result, this meant the website was more likely to rank highly for these relevant search terms.
In terms of figures, the company ranks 1st on Google and Bing for it's name, Chasewater Moving Walls. For all of the other 8 terms we are currently tracking, the website ranks within the top 50 on Google. There are currently 5 search terms within the top 20 results on Google. For "Movable Walls", the website ranks 10th on Google, which is good as this is the highest traffic search term that we are currently tracking.
The website for Chasewater Moving Walls can be found here: http://movingwalls.co.uk/ .
Are you interested in Search Engine Optimisation?
Teknet Marketing has a Search Engine Optimisation Service, which can help boost your rankings for relevant terms on search engines. For more information, see our Search Engine Optimisation page! Alternatively, if you'd like to make an enquiry, email hello@teknetmarketing.co.uk or phone 0800 488 0400.