Some of the things we have been working on recently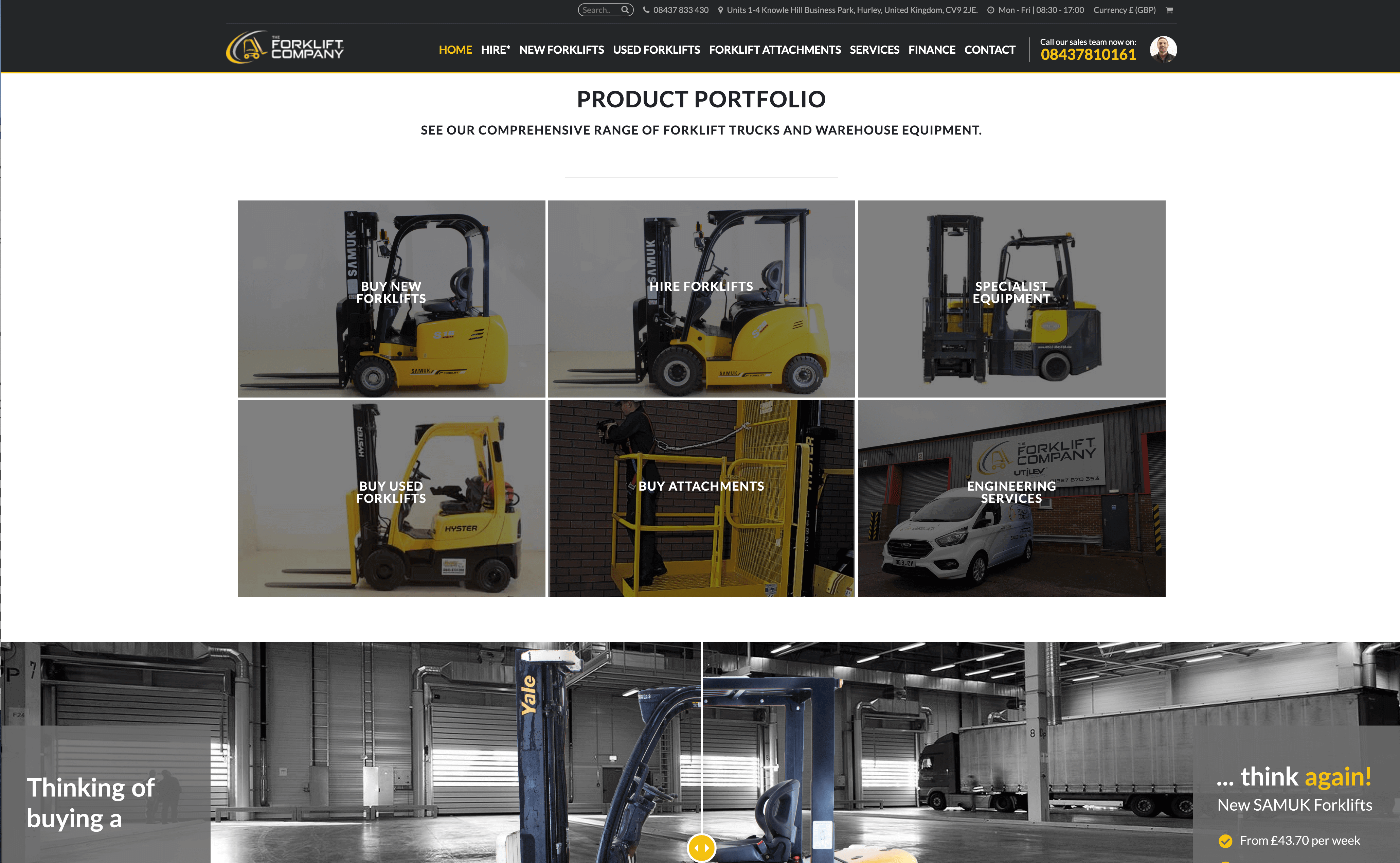 Here We have created a unique website and enquiry strategy for our long term client The Forklift Company, after many years working with this client we have a unique understanding of both their business requirements and their market.
With all this in mind we have really focussed this latest website on what their audience want in order to maximise sales enquiries for the business. The internet is all about speed and people want everything now so we have developed bespoke quoting applications within the website to deliver instant bespoke quotations by email.
This approach has worked fantastically well for both the customers and the business seeing enquiries double since the launch of the new website whilst at the same time marketing spend being reduced by 25%.
By also introducing bespoke truck building applications to the site it allows the business to get a much more detailed enquiry from their customers much reducing pre sales time in fact find calls etc.
Our SEO services have also been grinding away in the background and now the site gets traffic from nearly 2000 search terms with nearly 1000 at the top of page 1.
Why not see what a fresh pair of eyes can do for your business, give us a call today on 0800 488 0400.